In order to start the FairPrice app, make sure that the FairPrice app is downloaded from the App Store (iOS) or Play Store (Android) and sign up for an account on the FairPrice app.
Tap on the QR code can be found after clicking into "Payment" via the FairPrice app. If the QR code is not showing up, kindly make sure that your FairPrice app is updated and that there is stable network connectivity on your phone.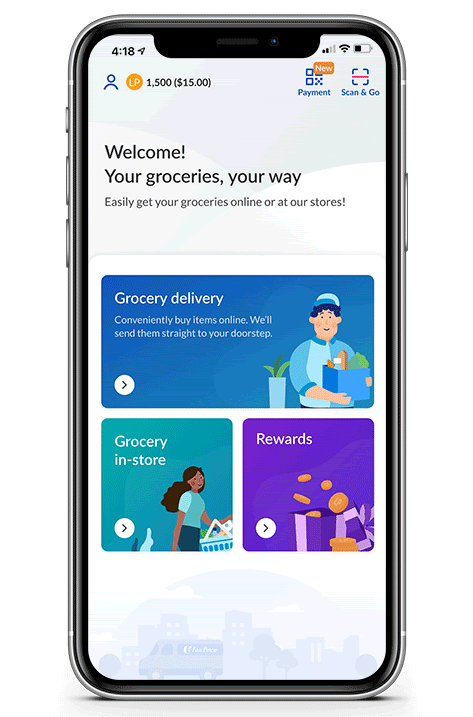 If the issue persists, kindly fill up the web form under In-store payment on FairPrice app, so we can investigate this further.