Cancellation request must be submitted to us at least 24 hours prior to the delivery date. Otherwise, there will be a $10 cancellation charge (incl. GST). For bulk orders, cancellation after the order confirmation is subjected to a surcharge of $30 (incl. GST).
If you have applied promo code to the order, the promo code can be re-used after the order is cancelled. Please apply it on a new order before the original expiry date.
To proceed with the cancellation, please submit your request the app.
Step 1: At the mobile app home page, click "More" that is at the bottom of the screen.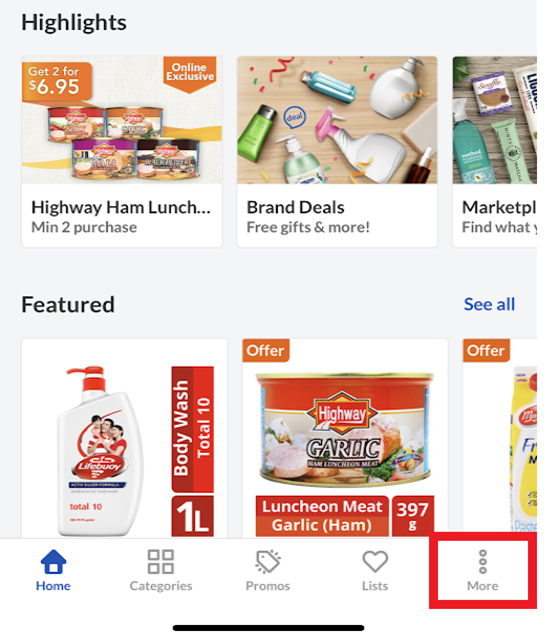 Step 2: Click on "Orders" and it will lead you to your past orders. Select the order that you wish to make changes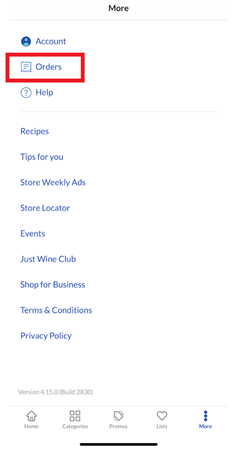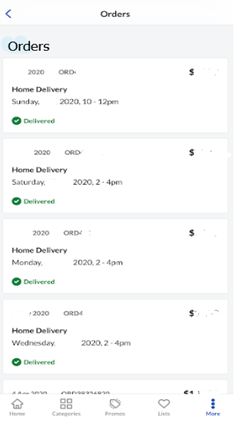 Step 2a: For Order Cancellation
Upon selecting the order, click "Cancel Order". Provide a reason for the cancellation and submit the form.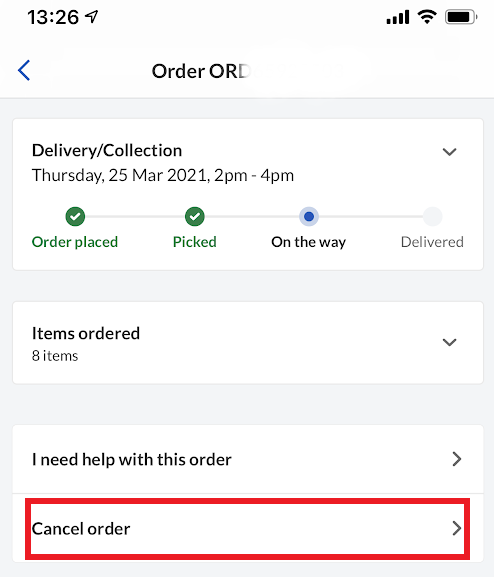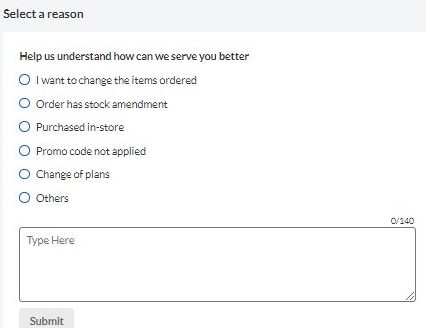 Upon submitting the request, our Customer Service team will get in touch with you within 2 days.