Our sincere apologies. Please report the issue within 7 days of delivery (3 days for fresh items) via the steps below to report your missing or damaged items. Our Customer Service Officers will respond within 48 hours.
Step 1: Click here to proceed to the Order Management Form. If you are not signed in, you will first be redirected to log in.
Step 2: Please select Missing or Damaged Items in the drop down.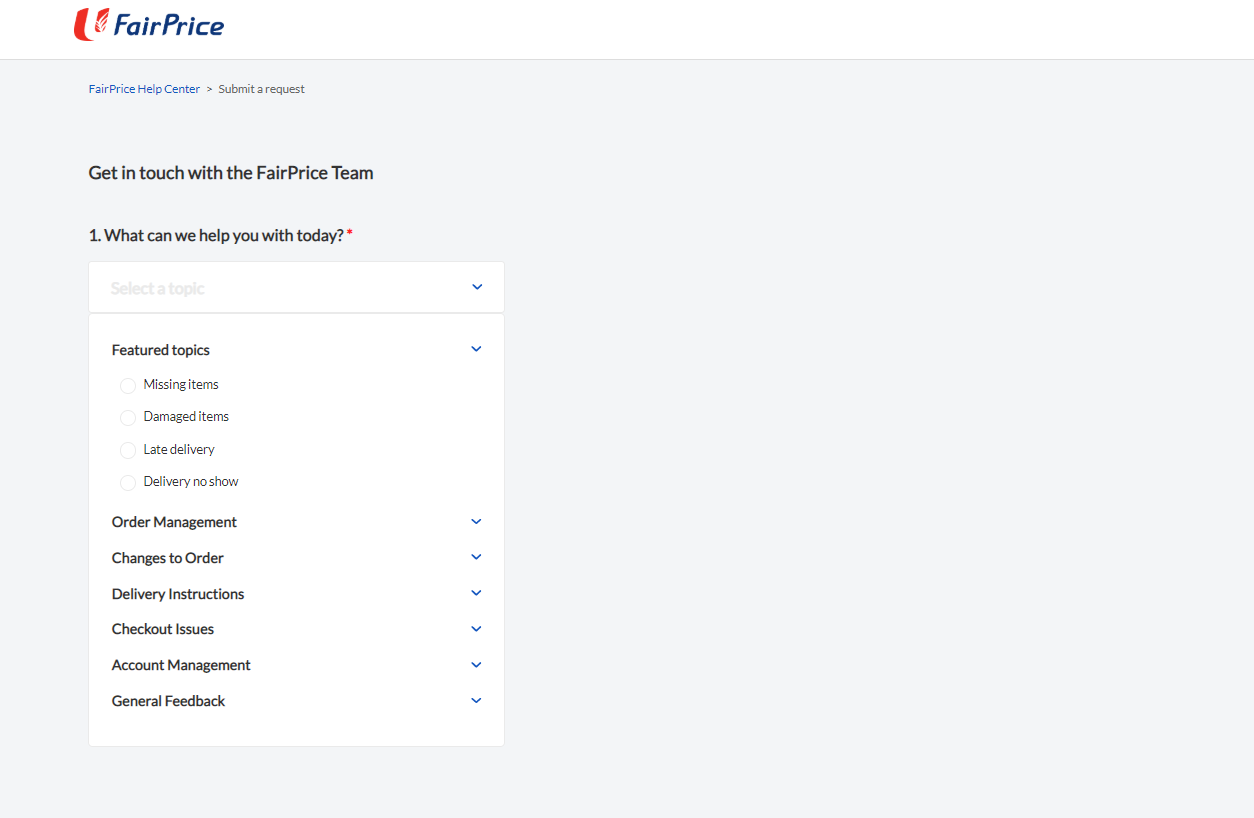 Step 3: Please select the affected order. Only delivered orders will be shown.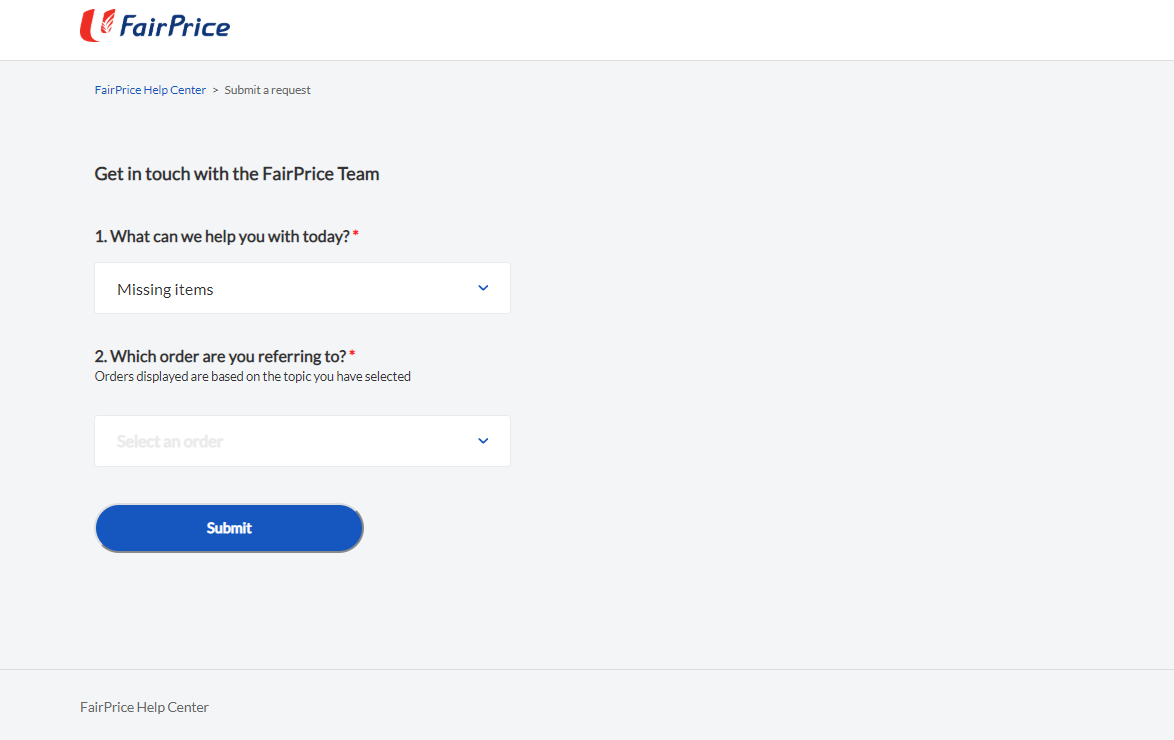 Step 4: The items in your order will be populated. Please select the affected item and quantity.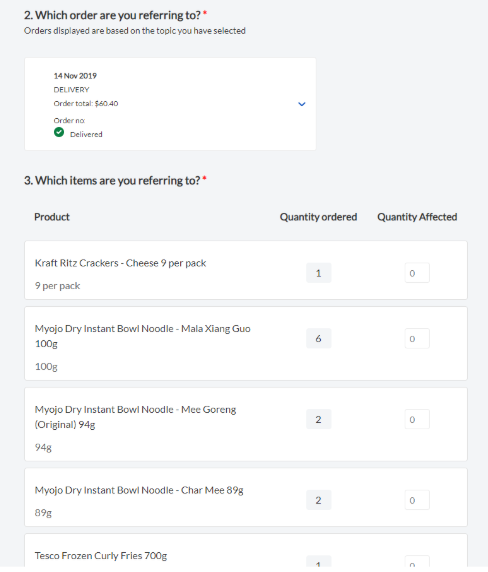 Step 5: You can also upload images (if any). Please note that it is compulsory to submit images for damaged items.
Step 6: Click Submit and our Customer Service Officers will get back to you within 48 hours.