Here's how you can order:
1. Download our FairPrice Group app via App Store or Google Play Store.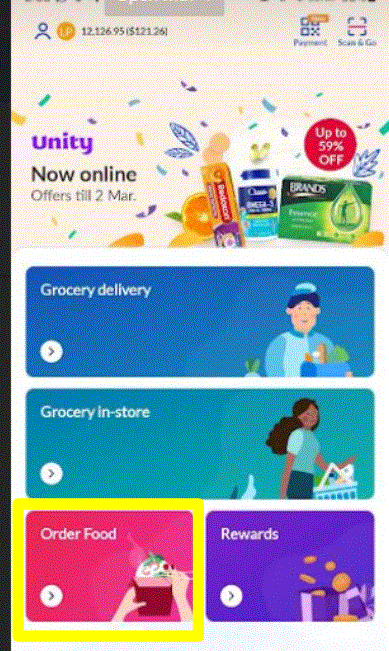 2. Select 'Order food' from the home page. If you are already at the Kopitiam outlet, simply scan the outlet QR code with your mobile device.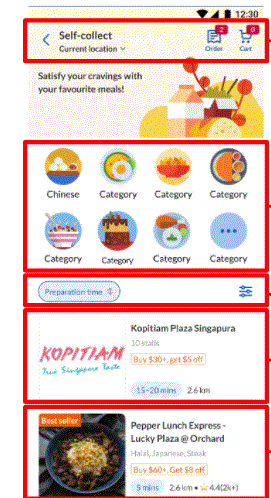 3. Pick your dining preference and current location.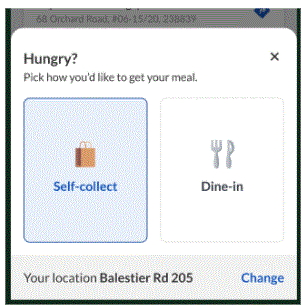 4. You will now see all Kopitiam outlets you can order food from. Feel free to use our cuisine filters.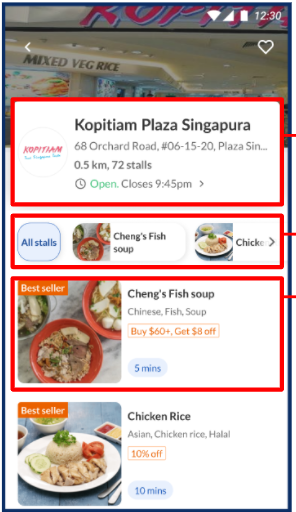 5. Add items from stall menus to your basket.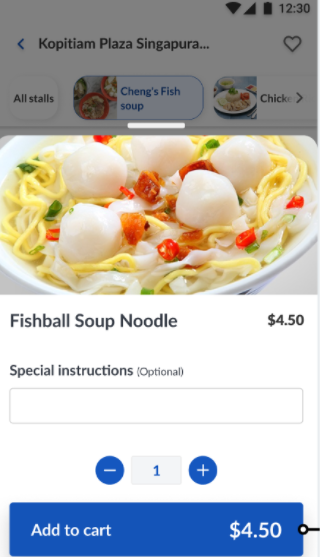 6. Check out using your saved Visa, Master or Amex cards. If you are using a new card, there will be OTP authorisation.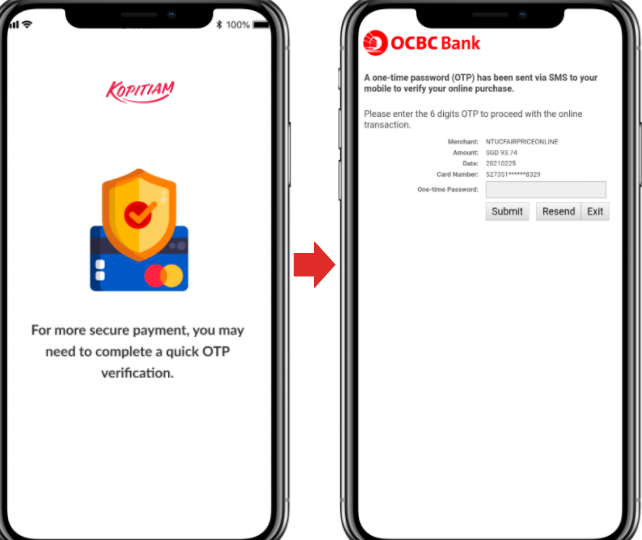 7. Once payment is authorised, you will land on the order detail page. Here, you will see your order status for each stall. You will also receive push notifications on the status of your food order.
8. If you selected 'Self-collect' or 'Having here', simply show your Order ID to the seller for collection