Step 1: Click
here
to go to the Business User registration page.
Step 2: Fill in the company details (E.g. Company Name, Industry, UEN, etc).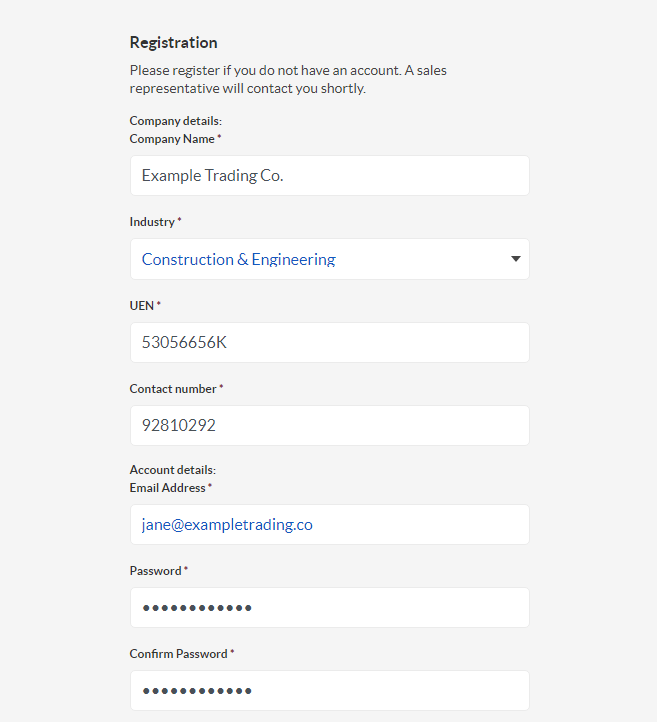 Step 3: Fill in your personal details (E.g. First Name, Last Name, Mobile Number, etc). Check 'I'm not a robot' and click 'Create An Account.'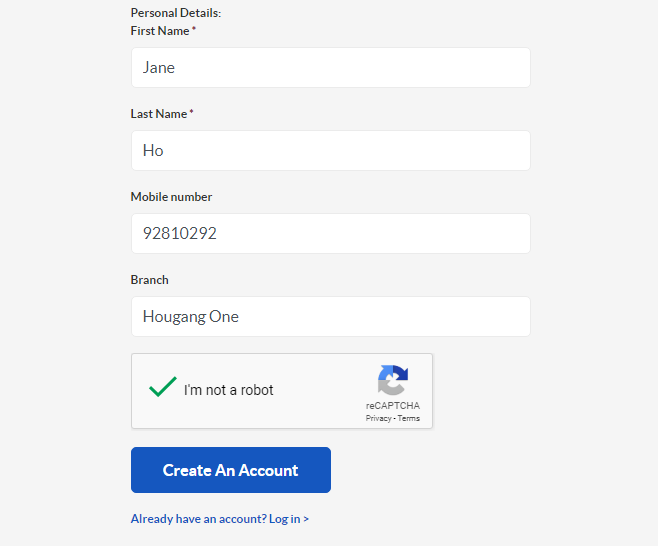 Step 4: To begin shopping, log in using your email address & password.