You can create shopping lists with the below steps.
1. Click on "Shopping Lists" at the top of the website

2. Enter your shopping list name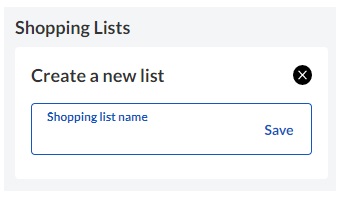 3. You may now start adding items you love in the shopping list by selecting the heart!
You can now amend your list by adding items while shopping or removing items via your shopping list page.
You can also add an item into the shopping cart on your shopping list page.