Direct Fulfiled (DF) Marketplace items can be identified at the shopping cart and checkout pages.
In the shopping cart page, DF items will be separated from the FairPrice-fulfiled items. They will be grouped according to the sellers. And you will be able to see the different grouping sections with the seller headers such as below: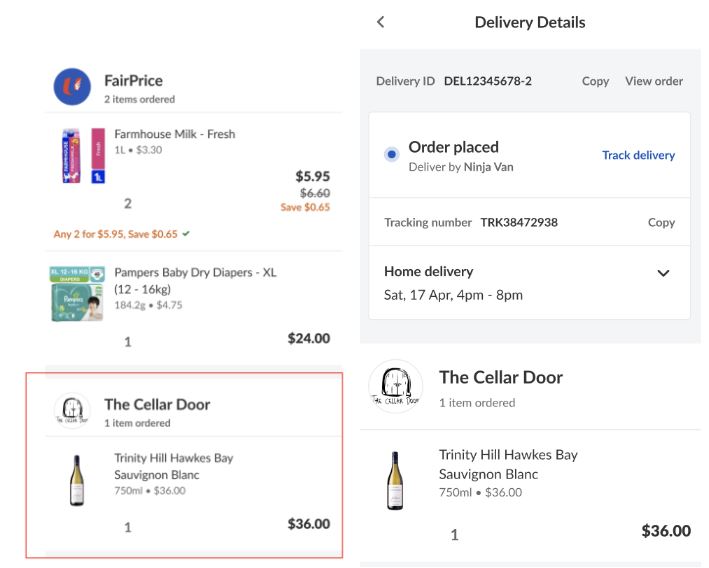 For Direct Fulfiled Marketplace deliveries, you can also retrieve the tracking code by clicking on the individual delivery tile. Simply tap 'Track Delivery' and you will be directed to the external courier tracking site. Alternatively, you may copy paste the tracking code under the 'Tracking' field.